You can read more about this document in our help center.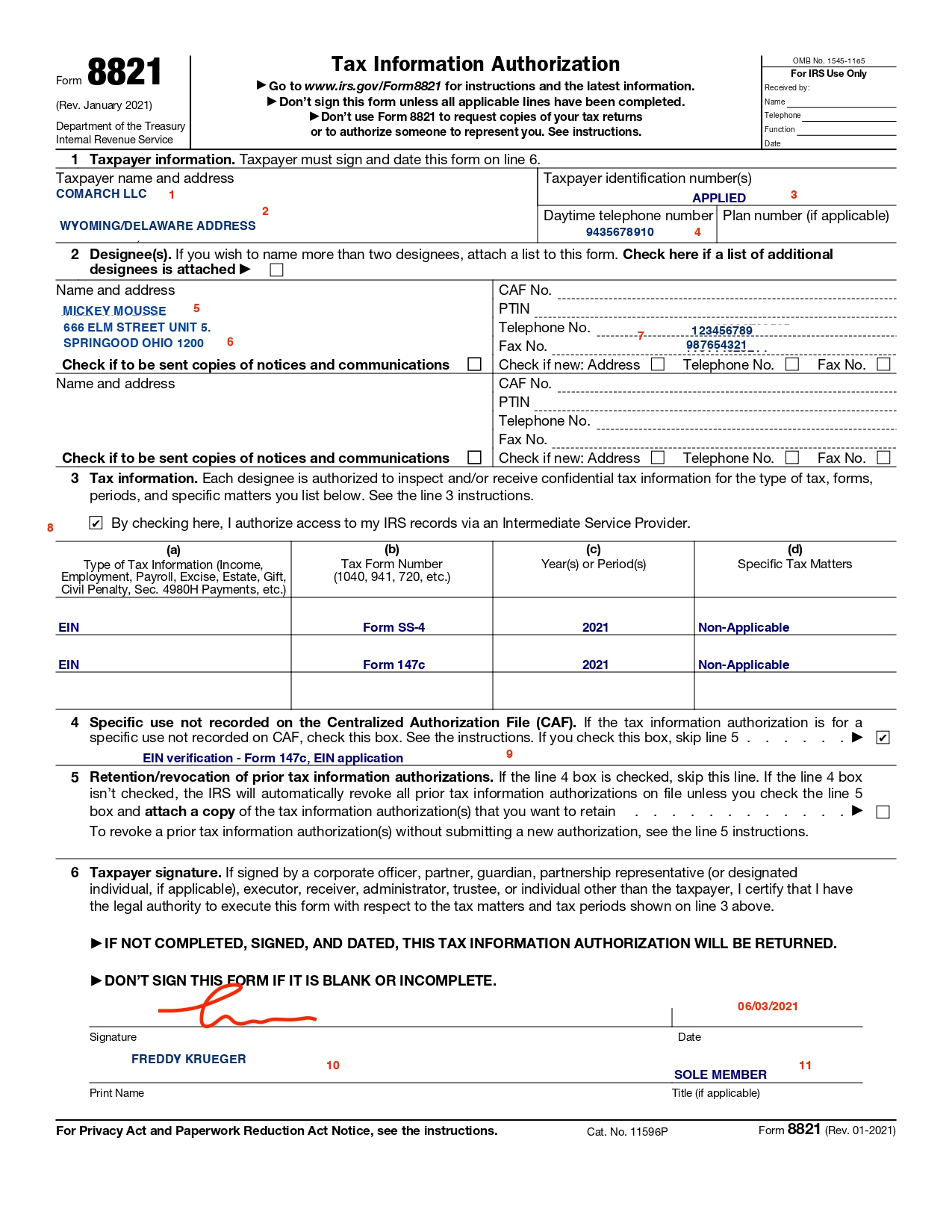 Company's name;

Business address. It will depend on where your company is formed (Delaware or Wyoming);

When hitting 45 business days, Fistbase.io will call the IRS to get updates on the EIN;

Your phone number. This phone number is the same you have provided in your SS4 form;

One of Firstbase.io team member's names. This individual is in charge of calling the IRS on behalf of your company and obtaining the verification letter;

Fistbase.io business address;

Firstbase.io phone number. This phone number is for 8821 purposes only and the clients are not able to use it for any other purpose;

Authorizing Firsbase.io to call on your company's behalf and get the verification letter;

Purpose of the 8821 form.

Name of the

responsible party

.

The responsible party role for Corporations. In the case of an LLC, we need to point out if it is a single-member or multi-member LLC.
In red, you can find your signature and the date the document was signed.