Once you receive your company's Certificate of Formation/Incorporation (Articles of Incorporation), you can see the registration number.

The registration number will be the "File Number" on your Certificate stamp from the registered agent for Delaware companies or the "Original ID" for Wyoming companies. You can usually find these numbers at the top of the page. Please check the example below: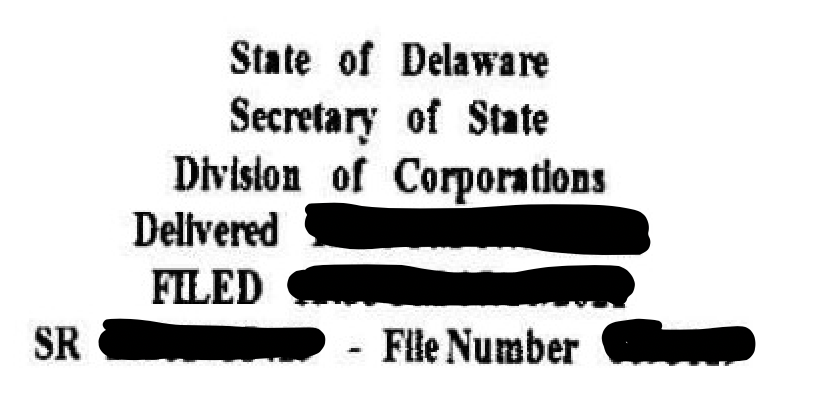 You can check the registration number at the Delaware Secretary of State website or the Wyoming Secretary of State website.