Who is the registered agent?
Firstbase.io works with Cloud Peak Law, the registered agent for all our customers. After Firstbase.io finishes with the services included in the incorporation package, the clients are transferred to the agent's account.
If you want to know more about what is the registered agent, you can check this article.
Why do you have access to the agent's portal after Firstbase.io incorporates your company?
First of all, the registered agent will be the public face of your company, and they will report any legal notices from the Secretary of State; therefore, you should expect compliance reminders.
Second, through their portal, you will have access to their mail service that gives you 5 pieces of Mail Scanning. Please notice that the debit card from Mercury or any other bank account will be sent to this mail service available in their portal.
They can also help you with any amendments to your Certificate of Formation/Incorporation and with the Franchise Tax filing in the case of Delaware companies.
How do you have access to the agent's portal?
You will receive a reset password email from noreply@wyomingllcattorney.com once Firstbase.io finishes with your company's incorporation.
How much do you have to pay for their services?

By registering your company with Firstbase.io, the first year of the registered agent will be free! After this, the fee should be around $49 per year.
They also provide the services below for additional fees, so please check with them in case you are interested in one of these: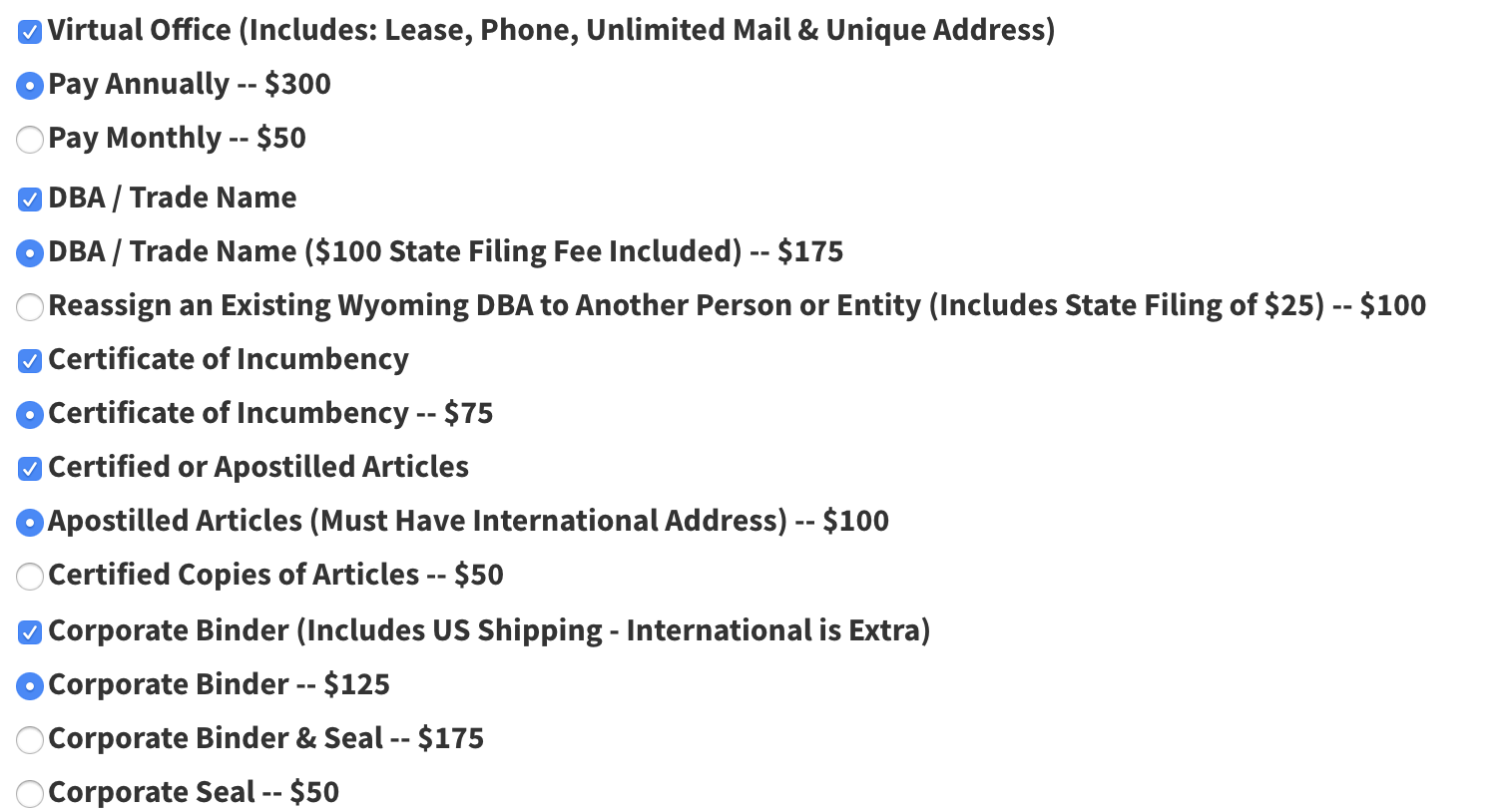 How do you contact the registered agent?

Delaware
The physical address of the registered agent is: 256 Chapman Road Ste 105-4, Newark, Delaware 19702
The main point of contact: firstbase@cloudpeaklaw.com
Wyoming
The physical address of the registered agent is: 1095 Sugar View Dr. Ste 500, Sheridan, WY 82801