Who is my Registered Agent?
Cloud Peak Law is the Registered Agent for all Firstbase customers. After Firstbase.io completes the services included in our incorporation package, we transfer customer accounts to the Registered Agent.
By definition, a registered agent is your point of contact in the state legally designated or allowed to receive notices, correspondence from the Secretary of State, official government notifications, and tax forms. They are responsible for making sure you are in compliance with all obligations and for keeping your state license.

On top of that, the agent assists you with the filing of Delaware/Wyoming's taxes and annual returns. Please check out this article for more details.
How do I access my Registered Agent account?
After Firstbase notifies you that your Tax ID (EIN) is ready, Cloud Peak will then send you a password reset email from this email address: firstbase@cloudpeaklaw.com(please note Cloud Peak uses this email address for both Delaware and Wyoming companies). You must follow the directions in their email to open your account.
What does my Registered Agent do?
Official Notices
The Registered Agent notifies you of legal and tax notices from the state. They also assist with the filing of Delaware and Wyoming's taxes and annual returns.


Amendments (company documents)
You can also use the Registered Agent portal to request any amendments to your Certificate of Formation/Incorporation, which includes a company's name change, updates to the share structure (number of authorized shares/par value), change on the state of formation, conversion from an LLC to a Corporation.
How much do I have to pay for the Registered Agent's services?

By registering your company with Firstbase.io, the first year of the registered agent will be free! After this, the fee should be around $49 per year.
They also provide the services below for additional fees, so please check with them in case you are interested in one of these: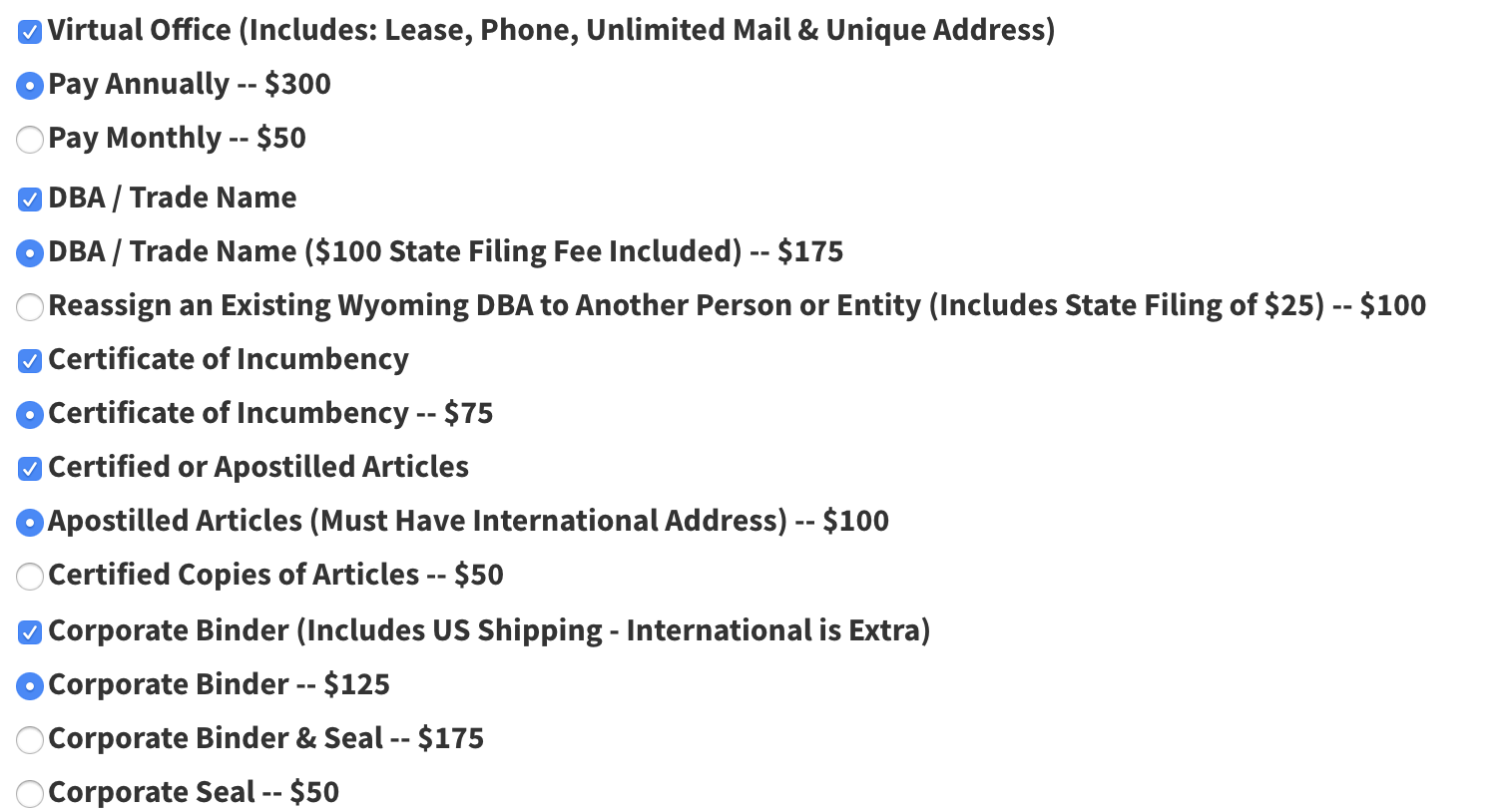 How do you contact the registered agent for both Delaware and Wyoming?