Who is my Registered Agent?
Cloud Peak Law is the Registered Agent for all Firstbase customers. After Firstbase.io completes the services included in our incorporation package, we transfer customer accounts to the Registered Agent.
By definition, a registered agent is a company or individual designated to receive government notices. A registered agent is a responsible third-party, organization, or individual located in the same state your business was established in. They are legally designated or allowed to receive notices, correspondence from the Secretary of State, official government notifications, and tax forms. Please check out this article for more details.
How do I access my Registered Agent account?
After Firstbase notifies you that your Tax ID (EIN) is ready, Cloud Peak will then send you a password reset email from this email address: noreply@wyomingllcattorney.com (please note Cloud Peak uses this email address for both Delaware and Wyoming companies). You must follow the directions in their email to open your account.
What does my Registered Agent do?
Official Notices
The Registered Agent notifies you of legal and tax notices at both the state and federal level. They also assist with the filing of Delaware and Wyoming's taxes and annual returns.
Mail Services
Your Registered Agent account portal grants you access to your agent's mail services, which include mail forwarding requests and scanned mail. Please note that the debit card from our banking partners will be sent to your Registered Agent should you designate their address as your mailing, and you can request your card be forwarded to your home address.
Amendments (company documents)
You can also use Registered Agent portal to request any amendments to your Certificate of Formation/Incorporation.
How much do I have to pay for the Registered Agent's services?

By registering your company with Firstbase.io, the first year of the registered agent will be free! After this, the fee should be around $49 per year.
They also provide the services below for additional fees, so please check with them in case you are interested in one of these: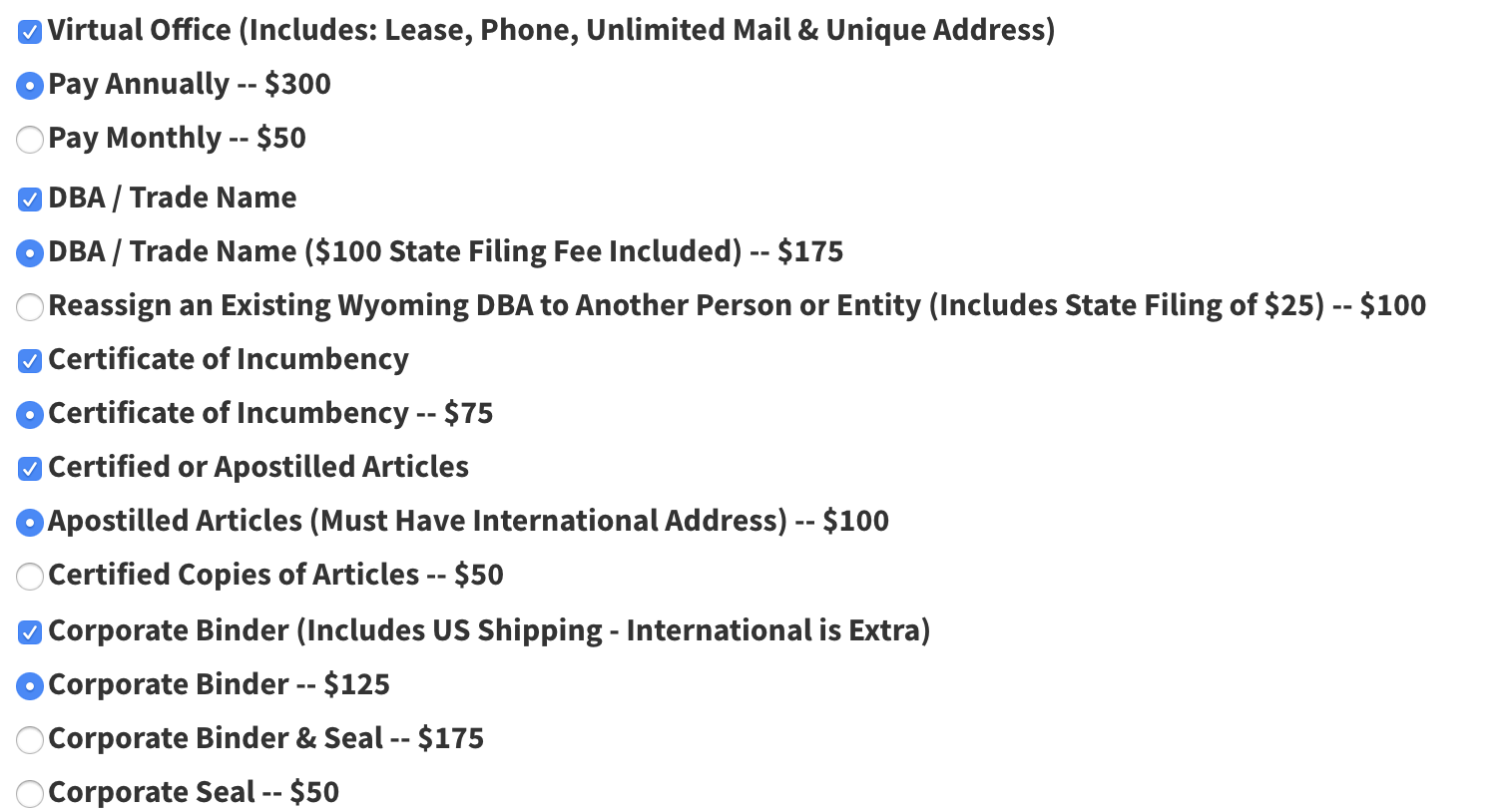 How do you contact the registered agent?

Delaware
The physical address of the registered agent is: 256 Chapman Road Ste 105-4, Newark, Delaware 19702
The main point of contact: firstbase@cloudpeaklaw.com
Wyoming
The physical address of the registered agent is: 1095 Sugar View Dr. Ste 500, Sheridan, WY 82801